Virtual Incidents for Disaster Management
Training and Education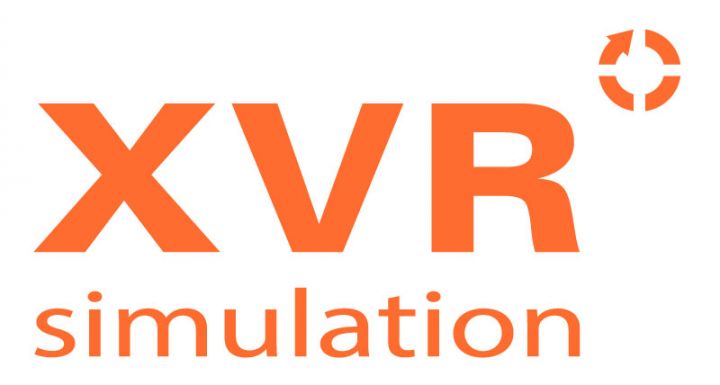 XVR is VR training software to educate and train operational and tactical (bronze and silver level) safety and security professionals. XVR allows one or more incident response professionals to walk, drive or fly around in the simulated reality of an incident. This gives them the opportunity to train in observing and assessing the environment.
Furthermore they have to assess risks and dangers, decide which measures to take and what procedures to apply, and report to the other rescue crew members. While the students are distracted by surrounding noise and confusion, they are expected to focus on their tasks and to set priorities.
XVR believe in enhancing the competence and expertise of all emergency responders through simulation.
To achieve this, XVR designed the XVR Platform on three key believes.
Incidents are called incidents for a reason. Thankfully they only happen incidentally. Emergency response personnel is however expected to be prepared and trained to respond capably to every scenario imaginable. The XVR Platform provides users with essential scenario training. Trainees are immersed in a safe and controllable situation, which is easily repeatable and measurable, giving them much needed confidence in handling crisis situations.
By decreasing the amount of live trainings and replacing table top exercises, simulation will not only significantly reduce training costs but also consequently increases the output of your training course. The XVR instructor is in full control of the learning experience. From defining the learning objectives all the way through to the timing of injects during a session. The instructor has the flexibility of XVR working for him to achieve the best outcome.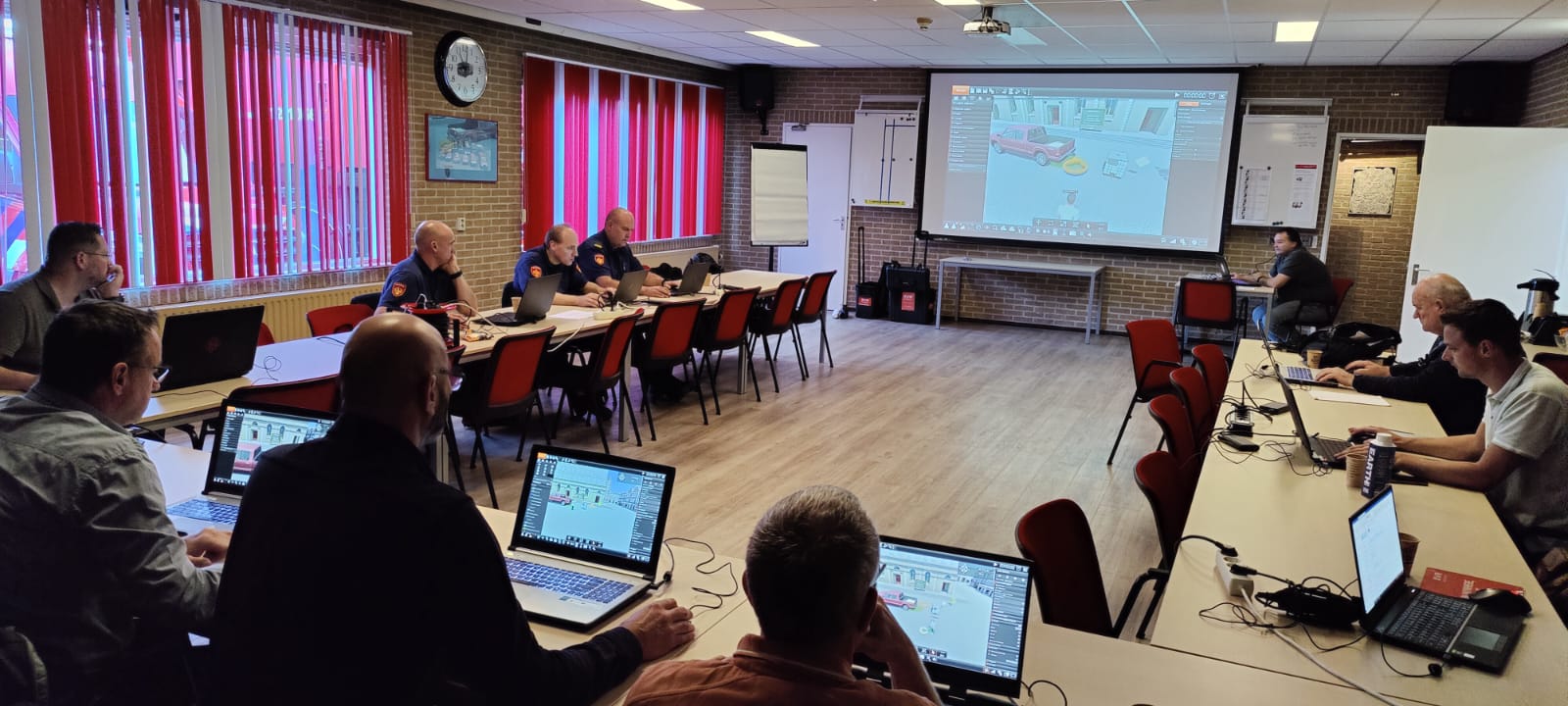 Thanks to the flexibility of the XVR Platform, you can educate, exercise, train and assess your staff. The XVR Platform is designed as a supporting tool, giving instructors maximum flexibility to create scenarios according to a specific training objective.
XVR platform supports a wide variety of training methods, from self-led exercises to classroom education, to large scale multi-agency exercises involving operational, tactical and/or strategic decision makers.
Individual student,  self-led exercises
1 on 1 training – for On Scene commanders, job competency assessment, etc.
Team Training – classroom, single & joint agency 
Hybrid – combine live and virtual reality training scenarios 
The XVR instructor is in full control of the learning experience. From defining the learning objectives all the way through to the timing of injects during a session. The instructor has the flexibility of XVR working for him to achieve the best outcome.
XVR On Scene (OS) can very effectively be used for assessments. XVR OS enables the creation of assessment scenarios which are predictable and repeatable and allow unbiased assessment of students.
XVR has been designed to support all sorts of training. From single agency training setting, to a large scale disaster in which multiple agencies have to collaborate in order to reach an optimal end result.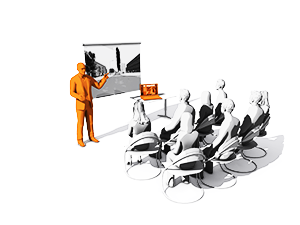 Classroom
The classroom setup is used for triggering a group discussion about a virtual scenario. Discussions can focus on incident approach, carrying out the first reconnaissance or making the first deployment decisions.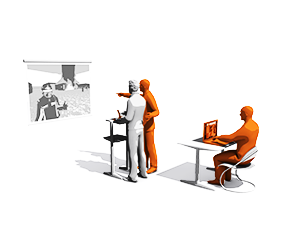 Individual
With the individual setup the participant is immersed in a virtual scenario while the instructor can adjust the scenario based on the participants decisions. This setup is excellent for individual training or assessment of a certain skill set.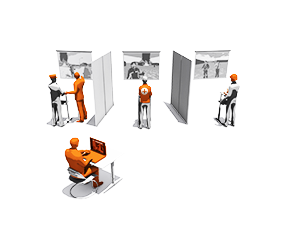 Team
The team setup allows you to train multiple participants in mono- or multidisciplinary exercises. One or more instructors can be in charge of the learning objectives and role-playing. Team training exercises are well suited to train communication and reporting skills.
XVR is to create flexible, reliable & user-friendly simulation tools where learning is key and the instructor is in control. From core product XVR On Scene we offer a variety of different modules that define the versatile XVR platform.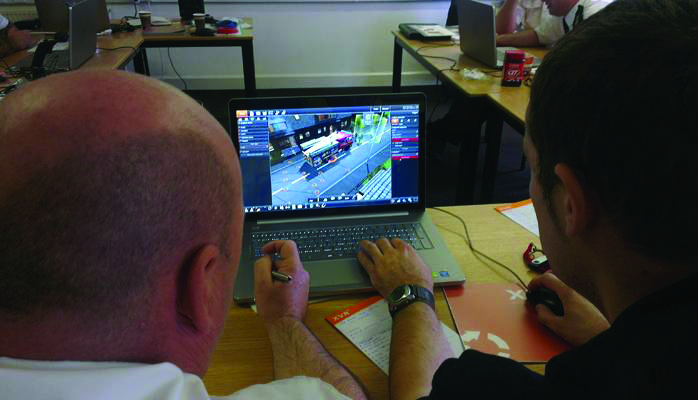 The XVR On Scene module is perfect to train operational and tactical level (bronze and silver) emergency responders. XVR On Scene provides the trainee with an interactive and immersive 3D view of the incident scenario. The scenario is completely adaptable to your local situation.
XVR On Scene is a powerful tool to help trainees understand procedures by experience, lets them acquire practical knowledge in a relatively short timeframe, practice decision making skills and have them experience situations that rarely occur in real life while in a safe environment. Over and over.
"You can't get anything better than XVR. In the current market, it's the system to go for. The feedback we get from our students is very positive, they feel like they have been at the incident."
"We should not compare "live" training against virtual simulation training. It is not possible to say which is better – hammer or screwdriver. Every tool serves a purpose and in reality the more tools we have in the toolbox the better."
"Training with XVR allows us to create real life scenarios without having the costs, gathering up the resources or setting up contents. Plus it's quicker to set up and you can go through scenarios quicker, so you can train more scenarios within a condensed period of time."
"XVR enables us to recreate large scale incidents in a virtual reality (VR) world which in real life would require a vast amount of resources and the cost implications of that would be very high"
"Our students have commented, on numerous Incident Command Foundation courses, that the high rise XVR scenario provides them a steep learning curve in terms of incident command skills."
"Virtual reality enables us to achieve a better learning outcome"