Greater Depth for More Realistic Simulations

KbPort™ was the first company in the medical simulation industry to offer a digital mobile recording and debriefing solution. ETC FusionHD™ provides high-definition audio and video that is easy to use, quick to set up, and simple to deploy. User-friendly recording and debriefing software, ETC FusionHD™, also fully integrates with the complete line of KbPort™ simulators as well as other simulation devices, such as SimPad® PLUS.
The power to practice safely in a simulated environment allows learners to gain crucial lifesaving skills at no risk to patients. The integration of problem-solving abilities and simulation practice helps learners achieve the utmost competence to continue to improve the lives of patients and reduce medical errors throughout their careers.
Why KbPort ETC Fusion HD™?
Enhance the reality and depth of your simulation based education efforts to affect a more positive educational outcome with the most powerful recorder, KbPort™ ETC (Event Triggered Camera) systems and the integration capabilities of Simplicity™. Available in a variety of form factors to meet the needs of any simulation environment.
ETC FusionHD™ makes it easy to capture the data of Gaumard®, Laerdal™, Simulaids, and CAE™ manikins live, in real-time, without the need to import files after. ETC Fusion HD™ is a web-based recorder with live video streaming and instantaneous debriefing from anywhere.
The newly redesigned ETC FusionHD™ interface is easy to manage and navigate. Collapsible menus and expandable video inputs make the interface customizable to user preferences. The redesigned file library allows for easy navigation through saved videos. ETC FusionHD™ records in high-definition, resulting in crisp images for detailed video debriefing.
ETC FusionHD™ creates a more valuable simulation experience by fusing audio and video with data generated from other simulation devices, creating a context of patient care.
Features of ETC FusionHD™​
In any simulation environment, realism, usability, data accuracy and accessibility are key. ETC FusionHD™ and its powerful and comprehensive integrations, brings unparalleled realism to the simulation lab for the most effective education possible.
Records live, in real time
Enriches learning experience
User friendly
 Clickable events
 Clear user interface
 Customizable
Realistic
 Connects all parts of the simulated environment
Cross platform compatible
 To highest fidelity manikins
 With Windows & Mac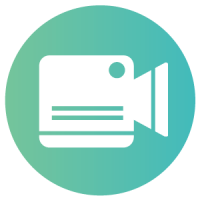 Video
ETC FusionHD™ can accommodate up to six video feeds, including high definition cameras for crisp and detailed video debriefing.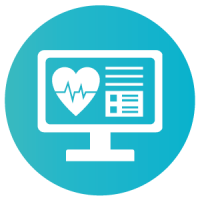 Simulation Devices
Collect data from various simulation devices, such as the SimCartRx™ and SimCabRx™ lines, as well as BioFusion™ sensors, for the most complete and versatile learning experience.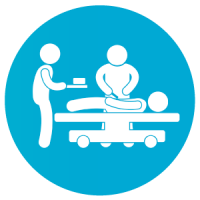 Manikin Integration
Integrate in real time with Gaumard®, Laerdal™, Simulaids, and CAE™ manikins without the need to import files after.
WISER Simulation Specialist Clinton Clegg, gives an overview of KB Port's ETC Fusion AV system.
"…when anyone asks about who to go to for AV equipment we always immediately point them to KbPort. You are all a joy to work with!"
"On behalf of Bristol Community College's nursing program, I just wanted to send out a quick thank you for the overall KbPort experience. Your company came highly recommended and it is obvious why this is. First, you were able to fit us in on short notice and we truly appreciate that. Second, the organization of mailing the proper tools and equipment was impressive. Third, the installers, Jordan and Dave, were extremely professional, diligent, and knowledgeable. Finally, the workmanship is a work of art! I have been around construction most of my life. The "cleanliness", organization, and presentation of all of that wiring is nothing short of a masterpiece; a demonstration of pride in workmanship. We look forward to our KbPort video recording training and our future blending simulation recording and debriefing into our nursing curriculum."