KbPort™ has the ultimate design when the need for portability arises. Our ETC FusionHD™ – Portable system is excellent for EMS training, or wherever portability is a necessity. The recording system runs on a compact, lightweight laptop with a hard shell carry case is easily stowed and transported to your next training environment. The powerful and scalable ETC FusionHD™ – Portable system can serve as a substitute for a fixed lab and can later be used in a fixed lab should you decide to build one.
Whether you need to record in a burning car, a collapsed building, or in a simulated nursing lab, the ETC FusionHD™ – Portable system can do the job. It is also easy to debrief either on site or over the network.
ETC FusionHD™ – Portable, our compact, lightweight, wireless recording system, breaks down the walls of the simulation lab, allowing you to capture field-based simulations with ease.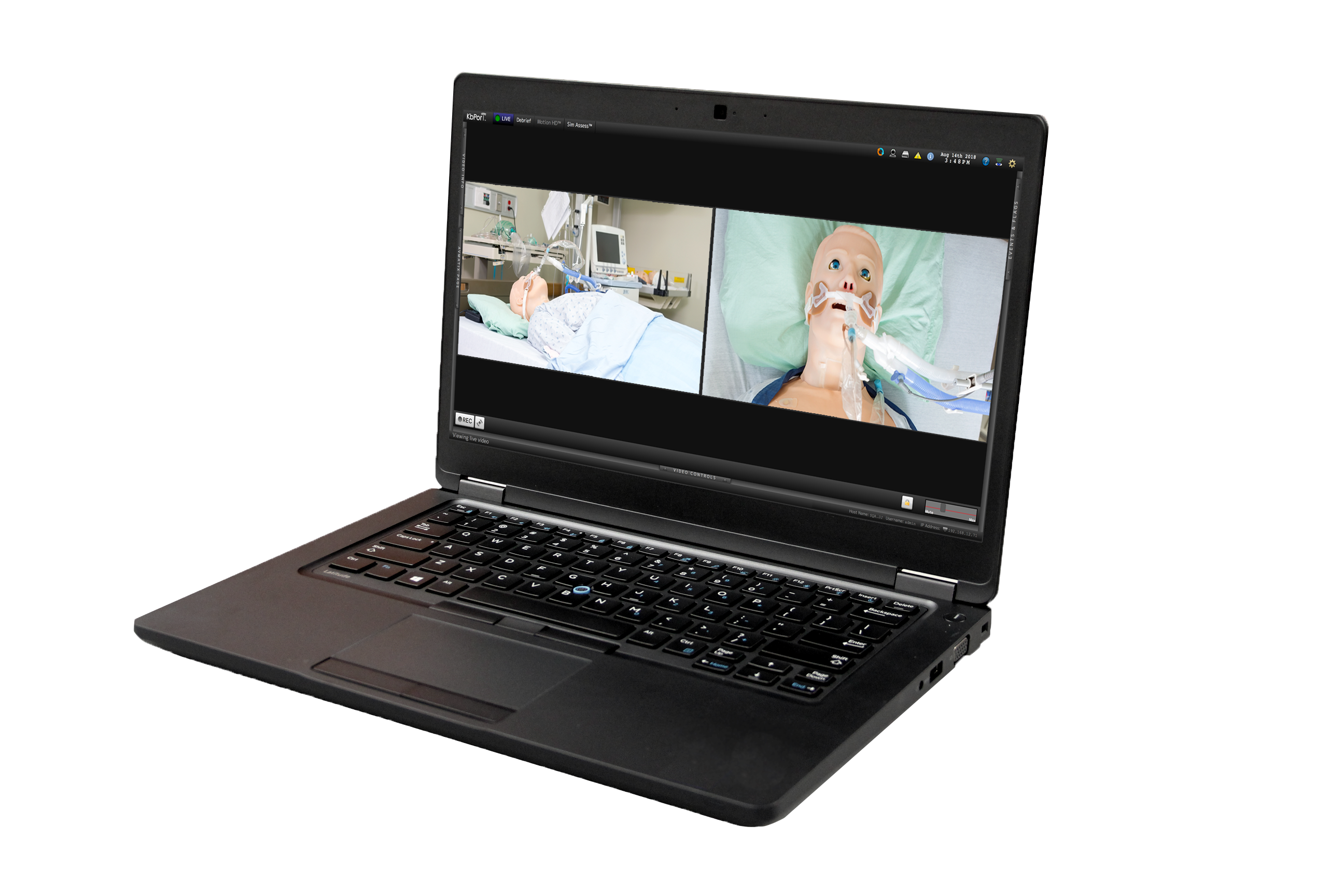 ETC FusionHD™ recorder
Intel Core i7, 512 GB SSD, 8 GB RAM laptop
H .88″ x W 13.1″ x D 9″ weight 3.52 lbs
1 VC-400 high-definition USB camera
2 Axis HD wireless cameras
2 Camera battery packs
3 Professional mobile camera clamps
1 USB extension cable
AC adapters
Custom, hard-shell carry case
Quick Start Guide
Setup and usage instructions
ETC FusionHD™ – Portable Features
User-friendly ETC FusionHD™ recording & debriefing software
High-quality digital encoding for storage & web streaming
Supports multiple video feeds (including vitals monitors)
Synchronized viewing
Includes SimLink™ techonology
Real-time data capture from simulators
Built-in video editing & export capabilities
.MOV, .MP4 & native
Recording & LIVE viewing accessible from any networked device
Supports industry standard web-browsers
Firefox, Google Chrome, etc.
Ability to add events tags during LIVE view & playback
Quick fast forward & rewind using event tags & slider timeline
Authorized access for security & confidentiality
Live, real-time recording & data capture
KbPort™ Archiver™ integration
KbPort™ standard 1-year warranty coverage