What is Adaptive Learning?
An online delivery method that automatically adjusts to the needs of each learner
Recreates at scale the optimal teaching approach of a one-on-one personal tutor
Uses proven data analytics and intelligent technologies to adjust in real-time to deliver an optimal experience
How does Adaptive Learning work?
What are the benefits of Adaptive Learning?
Compared to traditional training:

Cuts training time in half
Creates higher proficiency
No one left behind

Eliminates boredom and frustration
Improves business outcomes
Uncovers and fixes unconscious incompetence
Retention and reinforcement
Experience Adaptive Learning for Yourself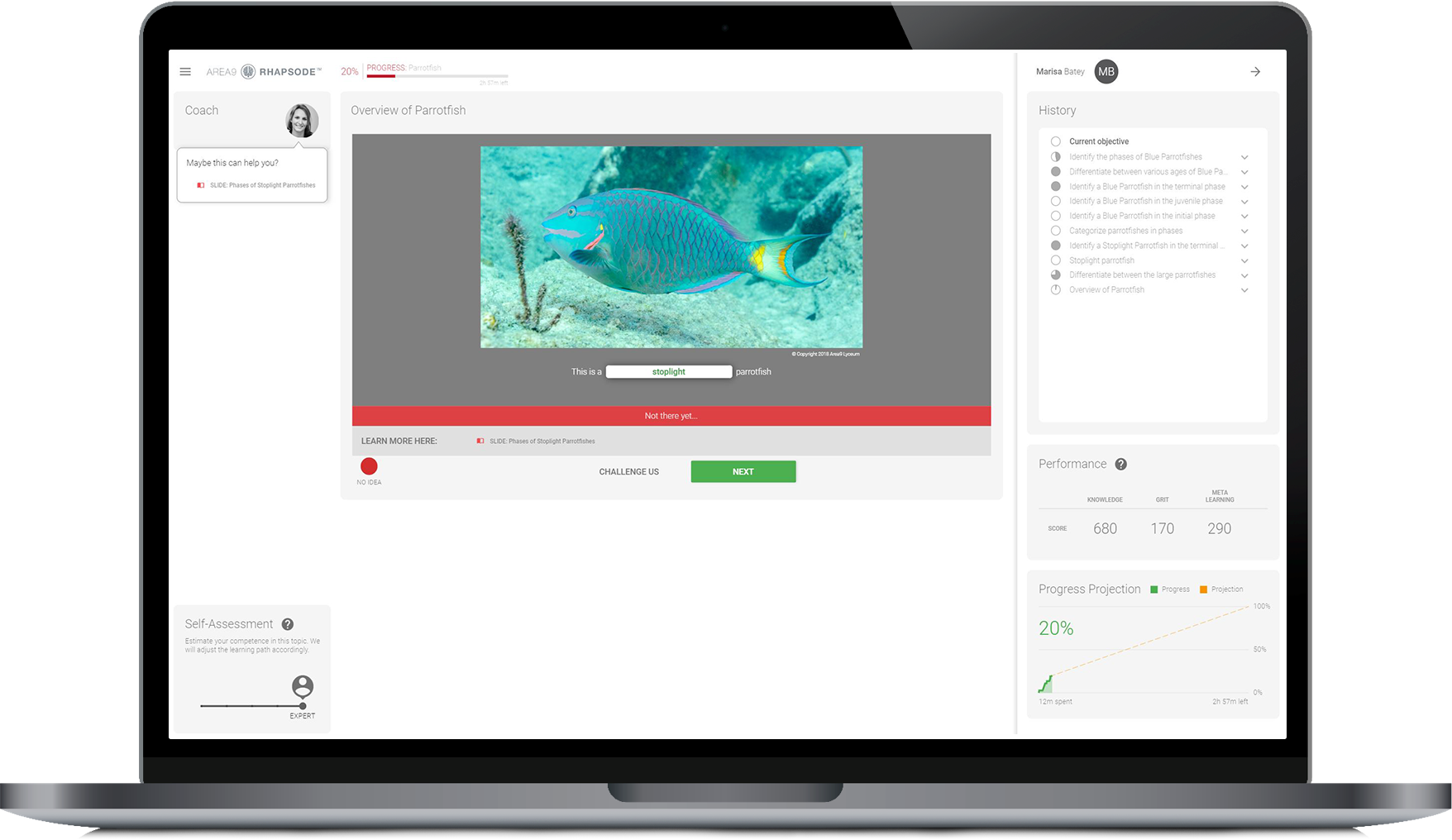 Area9 Lyceum is committed to helping people reach their full potential. Area9 adaptive learning technology is grounded in scientific research and twenty-five years' experience; serving over 30 million learners across hundreds of subject areas, gathering billions of data points.